We are the team looking forward to welcoming you to Harley-Davidson® Egypt


Indji Ghattas
Dealer Principal
Home is where your heart is; my heart is in every engine rumble, every shinning chrome, every leather touch and with everyone of my HD team and H.O.G Family.
Moustafa ElAttar
General Manager
We focus on making your dreams come true!

Shady Talaat
Service Center Manager
Fixing it doesn't mean it was broken... all you need to do is fix it to your taste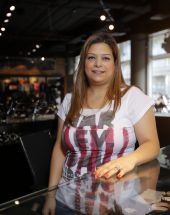 Mervat Sabour
MotorClothes Manager
I am the one who transforms your daily routine look to the look of a true biker!
Salma Mohammed
Marketing Specialist
Sherif Nashaat
Chrome Consultant
Mafdy Nabil
Riding Instructor
Wael Dawoud
Senior Accountant
Accountants are boring but not when it comes to accounting for Harley-Davidson Dreams!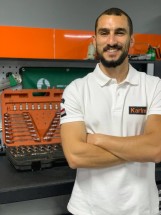 Karim Hesham
Procurement Engineer
Mahmoud Mohsen
Technician
Ramez Ramsis
Store Keeper
Behind the scene means we keep things in place for the show.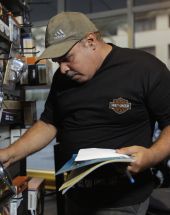 Samir Zikry
Store keeper
Keeping your warehouse at count is keeping your workshop at run.
Eid Galaby
Motorcycle Care Specialist
Shinning a motorcycle is like shinning your soul free.
Wael Sobhy
Service Center Motorcycle Care Specialist
We don't clean, we keep our place fresh and shinning.